The prestigious Most Valuable Professional Award (MVP) is presented by the Underground Construction Technology Association (UCTA) and Underground Infrastructure magazine to recognize  individuals whose selfless contributions pave the road for advancement of the underground infrastructure industry.
Russ Ford, a noted infrastructure expert, has been selected as the Most Valuable Professional of the underground infrastructure industry for 2024.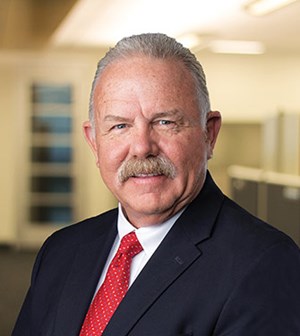 Ford has a 41-year career of progressive engineering, supervisory/managerial, and administrative/executive experience involving the various aspects of municipal planning, operations, design, construction and management, in the water/wastewater transportation and treatment, stormwater drainage and raw water transmission segments. He is a significant driver and supporter of the UCTA and was instrumental in starting the North Texas and South Texas chapters and remains an integral part of the UCTA today. 
Industry Kudos
According to Gary Oradat, executive manager, planning, design and construction administration for the Trinity River Authority and previous MVP awardee (2022), "Russ was involved with UCT at its very beginning. It's hard to think of anyone who has been more involved in advocating for new (and better) pipeline products and construction methods which, at the time, were considered innovative. His recognition as MVP is more than deserving and I extend my sincerest congratulations for this honor."
"Russ has always had a vision to build and change infrastructure for the better," said Wayne Swafford, president of LAN. "Ford actively participates in the company's business development. He sees the benefits of innovative solutions for an extensive range of civil engineering projects. He's played an influential role in making sure we're delivering the best water and wastewater treatment plants, water storage facilities, and pump stations, among other high-profile projects."
"His deep understanding and practical knowledge of various materials have positioned him well in our industry," added Steve Gilbreath, LAN's chief operating officer. "He's a trusted advisor, ensuring that every project he touches meets and even exceeds expectations."
"It is a lifetime achievement award," stressed Ford, on being named MVP. "The previous recipients are truly a who's who of the underground industry. To even be considered in the same sentence as them is the highest honor I can imagine." 
Help Russ celebrate this awesome recognition by attending the MVP luncheon.
Individual Tickets are $75 and a table for 10 is $700. Add this exciting event to your conference registration today!